WHAT'S UP, GUYS??

I'm so excited right now, because today I am taking part in a huge blog party to celebrate a debut novel. Isn't that something beautiful to be celebrating? I think it is too. It's like celebrating a birthday or something! Lol
Anyway, today I have the pleasure of interviewing K.A. Emmons, the newly-winged author of the new action-packed novel, The Blood Race. (And if you hang out until the end, there might be a secret special surprise for you. *winky smirk*)
But first thing's first... Lemme tell you a bit about The Blood Race!!
He's spent his life running from who he is. She's been trying to escape her past for 100 years…
Born with unexplainable abilities he struggles to control, college student Ion tries desperately to integrate into his new school and finally put his dark past behind him. But after making a serious enemy, which leads to an accidental rendezvous with the mysterious old man next door— and his hauntingly beautiful but troubled young protégée Hawk, Ion realizes his life will never be normal again.
Late one evening, Hawk drags him by the hand into a closet-turned-rabbit-hole to an extra dimension, and Ion finds himself stumbling involuntarily into a secret society of training for "anomalies," teenagers with a special set of abilities. Just like him.
As they train to become Protectors of future Earth, battling each other as well as their own demons, both Ion and Hawk begin to realize that they are far more alike than they realized. Unsettlingly so.
When the Dimension is shaken by an unthinkable betrayal, will an ancient prophecy bring Hawk and Ion together—or will a deadly threat hidden in plain sight cost them both their powers… and their lives?
Doesn't this sound amazing?? I am so ready to read this story. It sounds like an adventure waiting to happen. But you know what? I think I wanna talk to the mastermind herself about it. In fact, I think I will... *conjures up teleportation machine & politely kidnaps author*
•
Hey, Kate! Welcome to Plottinger Twist. So glad to have you & your debut novel here today!! *gives you waffles & tea*
*Glady accepts tea and devours waffles* It's wonderful to be here, Hannah! Thank you so much for having me. :)
•
So, Kate, would you mind just explaining what the core of your story is about? I mean, what's the primary message of The Blood Race?
The primary message is one of identity and searching for oneself. The story's core is a very layered beast, and I think different readers will walk away with different things, which is as it should be. But for me, at the root of it all, there's a message about us and the fact that we are powerful beings filled with potential.
The Blood Race is about the 'anomalies' of earth - the kids who are different from the rest. The ones who realize there is so much more going on than we see with the naked eye. We follow Ion and Hawk as they search for identity and fight their demons and strive to figure themselves out; all while fighting an even greater darkness that threatens to tear them apart at the seams.
•
What inspired you to write The Blood Race?
The idea that we are warriors under the skin. We are not as we seem. We are not ordinary. Ion and Hawk, are they superheroes? Nope. They're like us in so many ways, they're certainly not perfect. Yet they were born to protect future earth - destined to rescue it from the darkness.
I feel that we are not unlike them. I feel like our destiny is startlingly similar, in fact.
•
Out of curiosity, do you have a favorite character in this book? Mind telling us why & a little bit about them?
Hawk, Ion, and Fin. I love them each equally for different reasons.
I've often struggled to identify with female characters in stories because of the way they are stereotyped. I wanted Hawk to be that girl that the rest of us could identify with and love. She's strong, she's flawed, she's bold, and she wrestles with her demons, struggling to find herself.
Ion is a mess, and I love him for it. He's trying so hard to be normal but he just isn't… not like any of us can relate to that. ;)
And Fin is that loyal friend who gives it to you straight. He's always there to catch you, but he will never beat about the bush when you ask him for his opinion or advice. I knew from the moment he came to mind that he would be an Irish boy, because his very personality is an embodiment of that fresh air, sticky saltwater, wind-whipped moor grass feeling that Ireland inspires for me.
•
Why should everyone reading this post buy The Blood Race (other than the fact I'm telling them to drop everything & do it immediately lol!)?
Aw, man, you're the best, Hannah! I think they should snag the book if they like a good story that takes you to a totally different world and crossed the boundaries of distinct genres. It's not just sci-fi, it's not just fantasy, it's not just literary-- it's more like a smoothie made out of all three, with a generous helping of action and intrigue to boot.
•
Any advice to the other aspiring authors out there who are foaming at the mouth to be published? *cough* ...like me... *cough*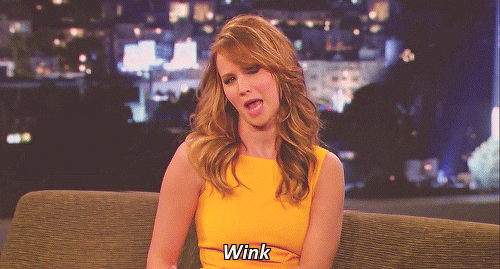 •
Anything you wanna give the audience a heads-up on before they read your book? (Any secrets perhaps?? *wink-wink*)
I would say keep writing. Keep writing and doing YOUR thing. That is the most important and vital part of it. Believe in YOU and YOUR WRITING. You have a unique voice that only you can bring to the literary table, so don't get caught up trying to sound like Charles Dickens or some popular YA fiction author. Write like you. No one else can do that.
I constantly hear writers say that they want to be unique storytellers. The very best way to do that, is to be yourself… I know that may sound cliche, but it's extremely true. Write you, because only YOU CAN. That automatically makes your story unique and interesting - because YOU are unique and interesting!
•
Well, any final words before you send your novel out to the world, Kate?
*singing* "See cliff hanger, hanging from a cliiiiiiiifffff…!" (If you didn't grow up watching Between the Lions, that will make little sense, haha). So, in plainer English: there may possibly be a cliff-hanger or two.
•
Thank you so much for taking the time to join me today, Kate! It was a pleasure getting to talk about your awesome new project! I cannot wait to finish reading it!!!
Thank you so much for the opportunity, Hannah! It has been a pleasure to chat with you on your lovely blog today.
There you have it, lovely people! Can we give a huge shoutout to K.A. Emmons and her new novel, The Blood Race today?? And while we're at it... I think we ought to hold a little giveaway. Don't you? It seems appropriate. *wink*
IT ALL STARTS AT MIDNIGHT, CENTRAL TIME. Be sure to wear out your entries & cross your fingers, lovelies! Best of luck! The winner will be announced next week. I love you guys & cannot wait to see who wins!